Hydraulic Component Repairs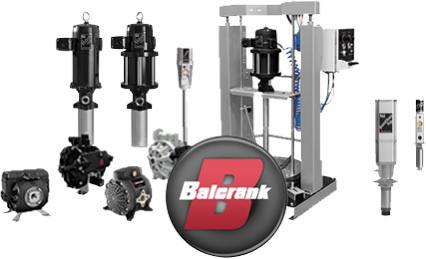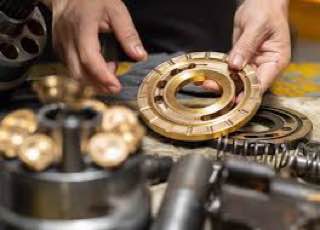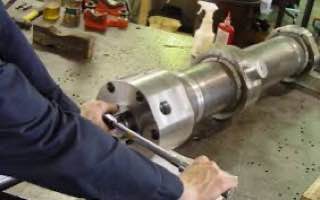 Hydraulic Component repair
Omaha Pneumatic certified Service Technicians will inspect and repairs hydraulic components from various brands. This can include pumps, motors, valves, cylinders, accumulators, and other hydraulic system components. Repairing these components can involve diagnosing issues, replacing worn-out parts, resealing, reconditioning, and testing to ensure proper functionality.
Fluid power certification:
Our technicians are certified in fluid power, which demonstrates their expertise and knowledge in hydraulic systems. Fluid power certification typically covers topics such as hydraulic principles, system design, troubleshooting, and repair techniques. This certification ensures that your technicians have the necessary skills to perform effective hydraulic component repairs.
Your company provides cost estimates for each repair job. This is beneficial for customers as it allows them to assess the financial implications of the repair before proceeding. Cost estimates help in determining the feasibility of repair versus replacement and enable customers to make informed decisions.
We will conduct failure analysis as part of the repair process. This involves identifying the root causes of component failures and determining the factors that contributed to the malfunction. Failure analysis helps prevent future failures by addressing underlying issues and implementing appropriate corrective measures.
We offer rebuilding services for hydraulic pumps and motors. This typically involves disassembling the unit, inspecting all components, replacing worn-out parts, resealing, and reassembling the unit to restore its performance and extend its service life.
Valve repair and testing:
We specialize in the repair and testing of hydraulic valves. This can include control valves, directional valves, proportional valves, and other types of hydraulic valves. Repairing valves may involve cleaning, replacing seals, repairing or replacing damaged parts, and testing the valve's functionality and performance.
Overall, Omaha Pneumatic provides a comprehensive range of services for hydraulic component repair, including high-pressure equipment, a qualified team of technicians, and capabilities for pump and motor rebuilding, valve repair, and testing. Customers can benefit from your cost estimates and failure analysis, enabling them to make informed decisions about their hydraulic system maintenance and repair needs.