Compressor / Vacuum Pump / Blower / Dryer Repair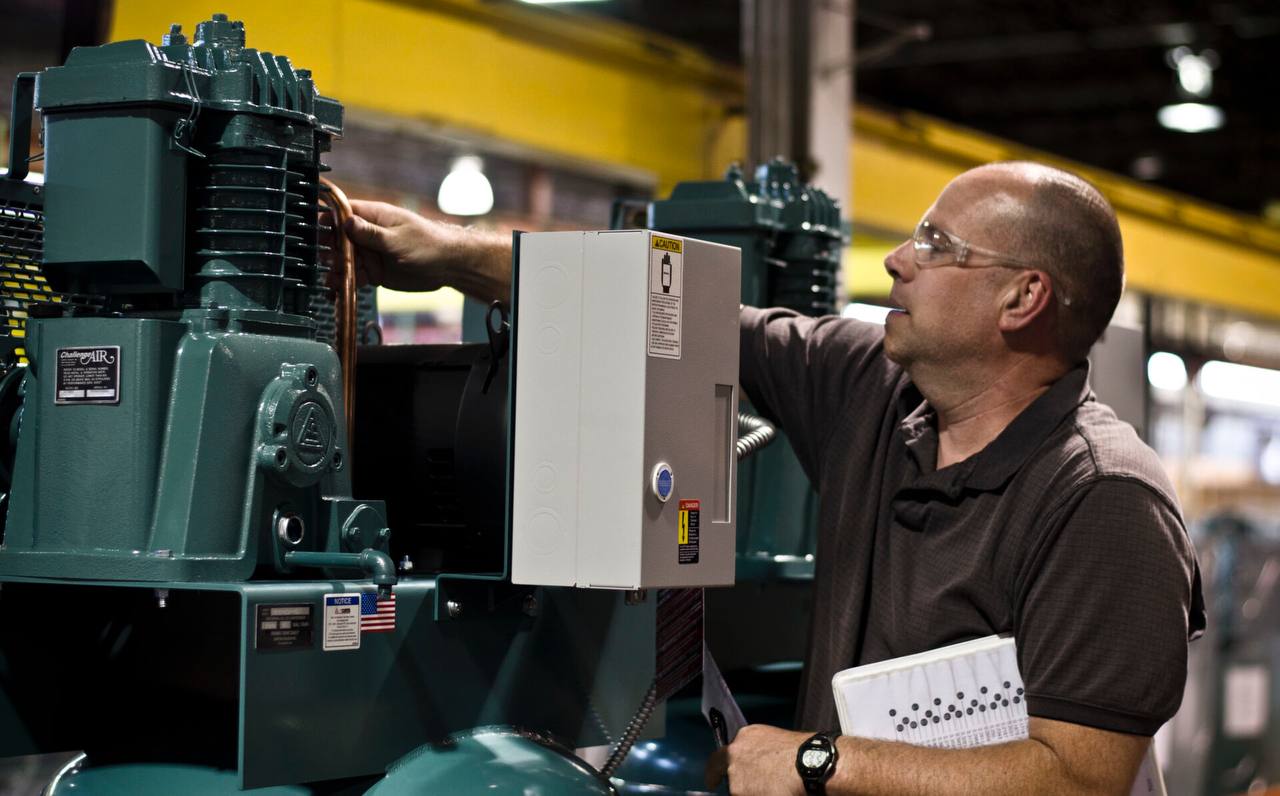 Compressor / Vacuum Pump / Blower / Dryer Repair
The Omaha Pneumatic team has extensive knowledge and experience in servicing and repairing Compressor / Vacuum Pump / Blower / Dryer Repair. This includes diagnosing issues, conducting repairs, and ensuring proper functionality of the equipment. With our Omaha Pneumatic Certified Technicians, we can address a wide range of problems and restore the performance of your industrial compressed air equipment and systems.
Installation and Fine-Tuning:
In addition to service and repair, our team is skilled in installing and fine-tuning industrial compressed air equipment. This involves setting up new systems, integrating them with existing infrastructure, compressed air piping, refrigeration, dryers and more. We optimize the performance for specific applications. Proper installation and fine-tuning are crucial for achieving optimal efficiency and reliability.
We stay up-to-date with the latest technologies and advancements in the field, our service technicians receive ongoing training and certification. This includes in-house training as well as vendor training to ensure they have the necessary knowledge and skills to handle modern compressors, computer controls, and energy efficiency concepts. United States Department of Energy System energy training further enhances their expertise in energy-efficient systems.
Service Programs and Agreements:
Omaha Pneumatic offers various service programs and agreements to meet the needs of customers. These programs can include regular maintenance, inspections, and performance optimization. By enrolling in these programs, customers can enjoy peace of mind knowing that their equipment and systems are reliable, efficient, and well-maintained year after year.
Parts Sales and Rebuilding:
Omaha Pneumatic not only provides service and repairs but also offers parts sales. This allows customers to obtain high-quality replacement parts for their compressor and vacuum pump equipment. Additionally, we offer the option for total rebuilds, which involves comprehensive refurbishment of the equipment to ensure its optimal performance and extend its lifespan.
EPA Certified Refrigeration:
Our team is EPA certified in refrigeration, indicating your expertise in handling refrigeration systems and complying with environmental regulations. This certification ensures that we can safely and responsibly work with refrigerants in accordance with industry standards.
With your extensive experience, ongoing training, comprehensive service programs, and EPA certification, Omaha Pneumatic offers a reliable and efficient service for compressor/vacuum pump equipment. Customers can trust your team to diagnose, repair, maintain, and optimize their industrial compressed air systems, ensuring smooth operations in major industrial manufacturing and food processing facilities.